Important Message For Serious Affiliate Marketers…
From The Desk Of Jack Grave
Expert Men's Health Author And Leading Affiliate Marketer
London, UK
April 2014
Dear friend and affiliate marketer,
If you'd like to seriously ramp up your profits and take your business to a whole new level this could be the most important message you'll ever read.
I say that because I'm about to show you how to tear past your competition, super-charge your income and put your business on steroids.
How can you do this?
Well, if you've got a list of pre-dominantly male subscribers or you can drive traffic of a mostly male demographic, then…
Right Now You're Sitting On An Untapped GOLD-MINE
Every day these men see offers for male enhancement, business opportunity, building muscle, fat loss, dating advice and so on.
But what offer do they hardly ever see, yet solves a problem many men desperately crave to fix?
Getting and keep rock-hard erections.
Almost every man at some point in life has been left embarrassed in bed by failing to get or stay hard throughout sex.
And…
For A Large Portion Of The Male Population This Is A Chronic And Debilitating Problem That They're Praying Someone Will Help Them Solve.
Yet up until recently, other than expensive Viagra medication, there have been no viable solutions out therefore for this massive segment of the male population.
I've created a solution to this problem.
It's 100% natural, it works, men LOVE it and they're happy to PAY FOR IT.
Almost No One Is Aware Of This Huge Untapped Niche And THAT'S Why This Could Very Well Be The Biggest Opportunity Available To Your Business This Year…
Offering a product to this niche is HUGE opportunity…
And for this reason…
I've Created A Program Called
Get And Stay Hard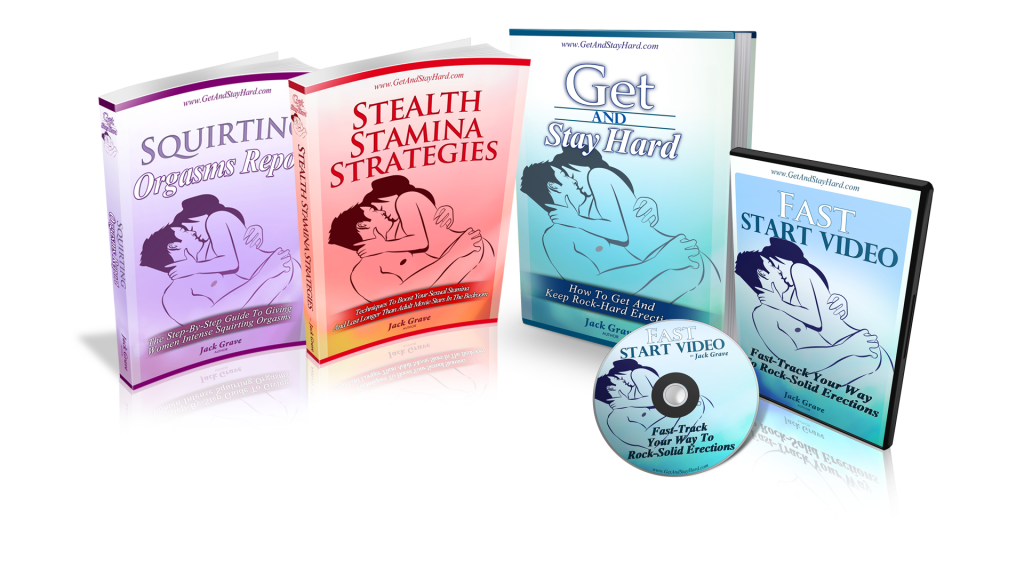 And in this program I teach men a 100% natural way to overcome erectile dysfunction and get complete control over their ability to get hard.
Countless men are DESPERATE to get their hands on the information inside, so if you place this offer in front of an audience of men, they will BUY.
And not just a few of them, MANY WILL BUY.
Our Conversion Rates And Earnings Per Click (EPCs) Are Through The Roof!
Just take a look at these stats…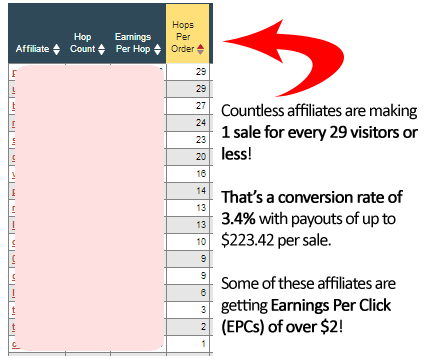 How are our conversion rates so high?
Our Conversion Rates Are So High Because We're The ONLY Erectile Dysfunction Product Using Cutting-Edge Sales Techniques In Video Sales Letter Format.
If you send us enough male visitors we'll send you commission check after commission check.
Not only that…
Our payouts are HUGE.
You Can Earn Up To $223.42 With Each Sale.
Because we've refined and optimized our upsell funnel involving multiple steps of upsells and downsells…
And because we include products of up to $249 in our funnel, you can walk away from a promotion with bags full of money.
And to top it all off…
Our Product Delivers On Our Promise And Our Customer Service Is Awesome So Our Customers Love Us And Our Refunds Are Low.
Take a look at this…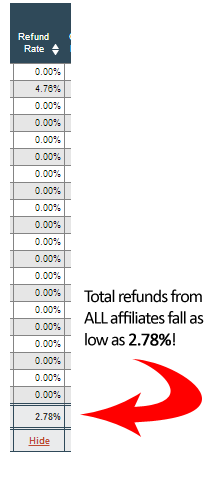 Your subscribers and your visitors will THANK YOU for referring them to us and we will take good care of them.
For all of these reasons I strongly believe deciding to promote Get And Stay Hard will be the best business decision you make all year.
So… How Do You Get Started?
Simple…
#1 – Get yourself a ClickBank account, which you can do by clicking here
#2 – Create your own hoplink (affiliate tracking link and cookie generator) by inserting your user ID and tracking ID into the link below
http://YOURID.gshard.hop.clickbank.net/?tid=YOURTID
#3 – Send traffic through your special link
#4 – Count your commissions
And that's it.
Want More Help Or Affiliate Resources, Banners Or Swipe?
No problem.
Check out our resources below to use with your promotion and if there's anything else you'd like not covered here then get in touch with us via our contact page.
Good luck with your promotion!
Talk soon,

Jack Grave